Voted 'Best Early Years School in the UAE-2023' - Luxlife Private Education Awards
Your child is about to embark on one of the most important and exciting journeys of their life. At Brighton College Al Ain our philosophy is to nurture and celebrate the whole child. We endeavour to create a cosy, safe, fun and inspiring learning space where the children's passions are unearthed, encouraged and supported. Each pupil's sense of wellbeing is of the utmost importance to us.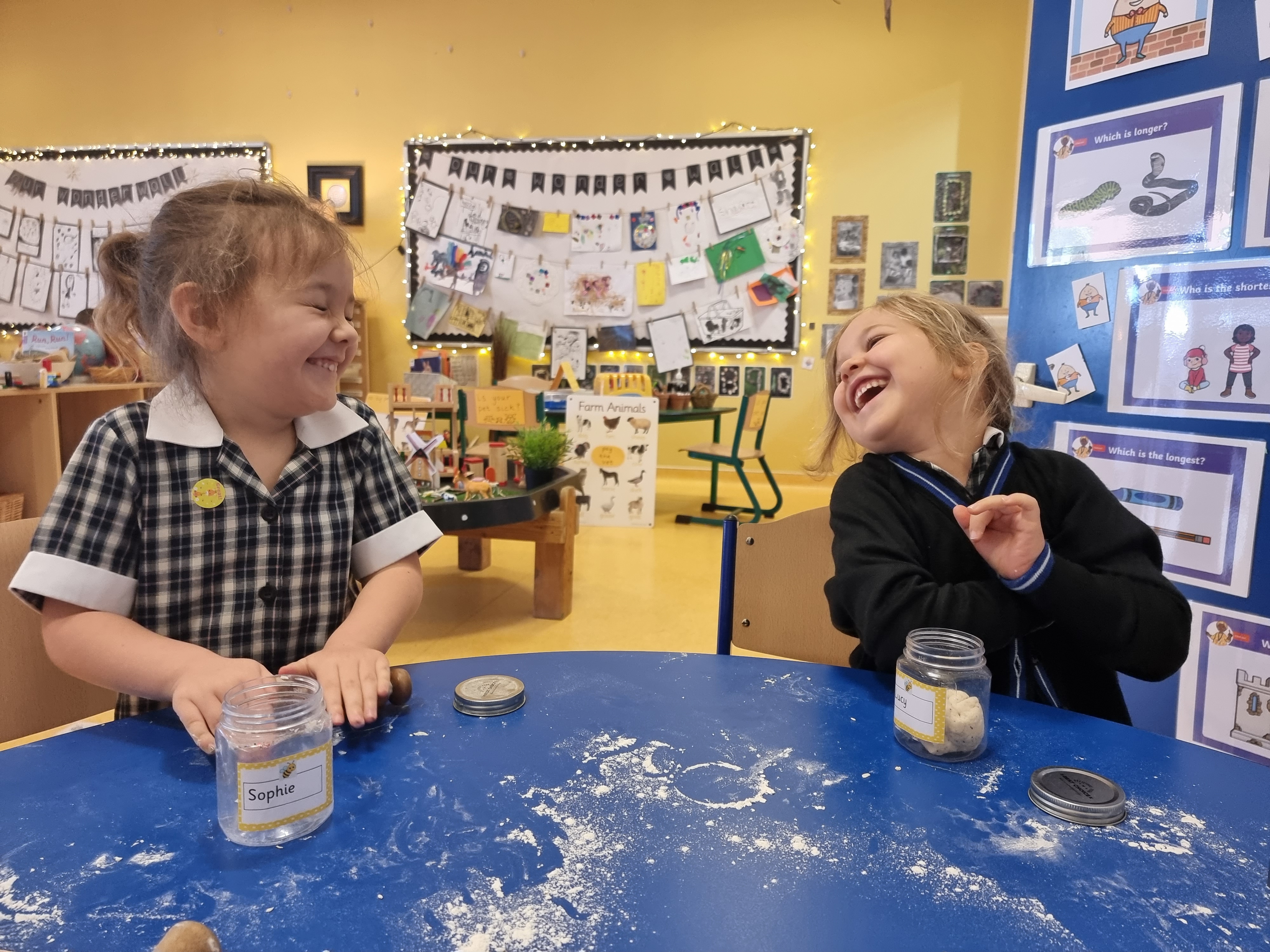 The Early Years Journey
The Early Years covers the period of learning for children in FS1 and FS2. The Early Years Foundation Stage curriculum is taught in ways that build on a child's curiosity and interests, enabling them to learn through a mixture of planned and open ended play activities. Children in FS1 and FS2 learn by playing and exploring, being active, and through creative and critical thinking which takes place both indoors and outside. We place great importance on our outdoor classroom. We endeavour to ensure our spaces indoors and outdoors are blended with access to Forest School being available as part of our learning at certain times in the year.
There are seven interrelated areas of learning and development that comprise the EYFS framework. Children should mostly develop the three prime areas first:
Communication and Language
Physical Development
Personal, Social and Emotional Development.
These prime areas are those most essential for your child's healthy development and future learning.
As children grow, the prime areas will help them to develop skills in four specific areas:
Literacy
Mathematics
Understanding the World
Expressive Arts and Design
There are four themes which underpin everything that we do in the Early Years.
A Unique Child - every child is a unique child who is constantly learning and can be resilient, capable, confident and self-assured;
Positive Relationships - children learn to be strong and independent through positive relationships;
Enabling Environments - children learn and develop well in enabling environments, in which their experiences respond to their individual needs and there is a strong partnership between practitioners, parents and carers;
Learning and Development - children develop and learn in different ways. The framework covers the education and care of all the children in early years provision, including children with special educational needs and disabilities. Our Early Years teachers teach by ensuring challenging, playful opportunities across the prime and specific areas of learning and development.
Stay and Play Admissions Sessions
Our 'Stay & Play' admissions sessions, for prospective FS children are running throughout year.
These sessions offer the opportunity for you and your child to meet our teachers and experience our exciting learning environments first-hand. We encourage early registration to ensure places are secured.
Interested parents are invited to contact our Admissions Team.