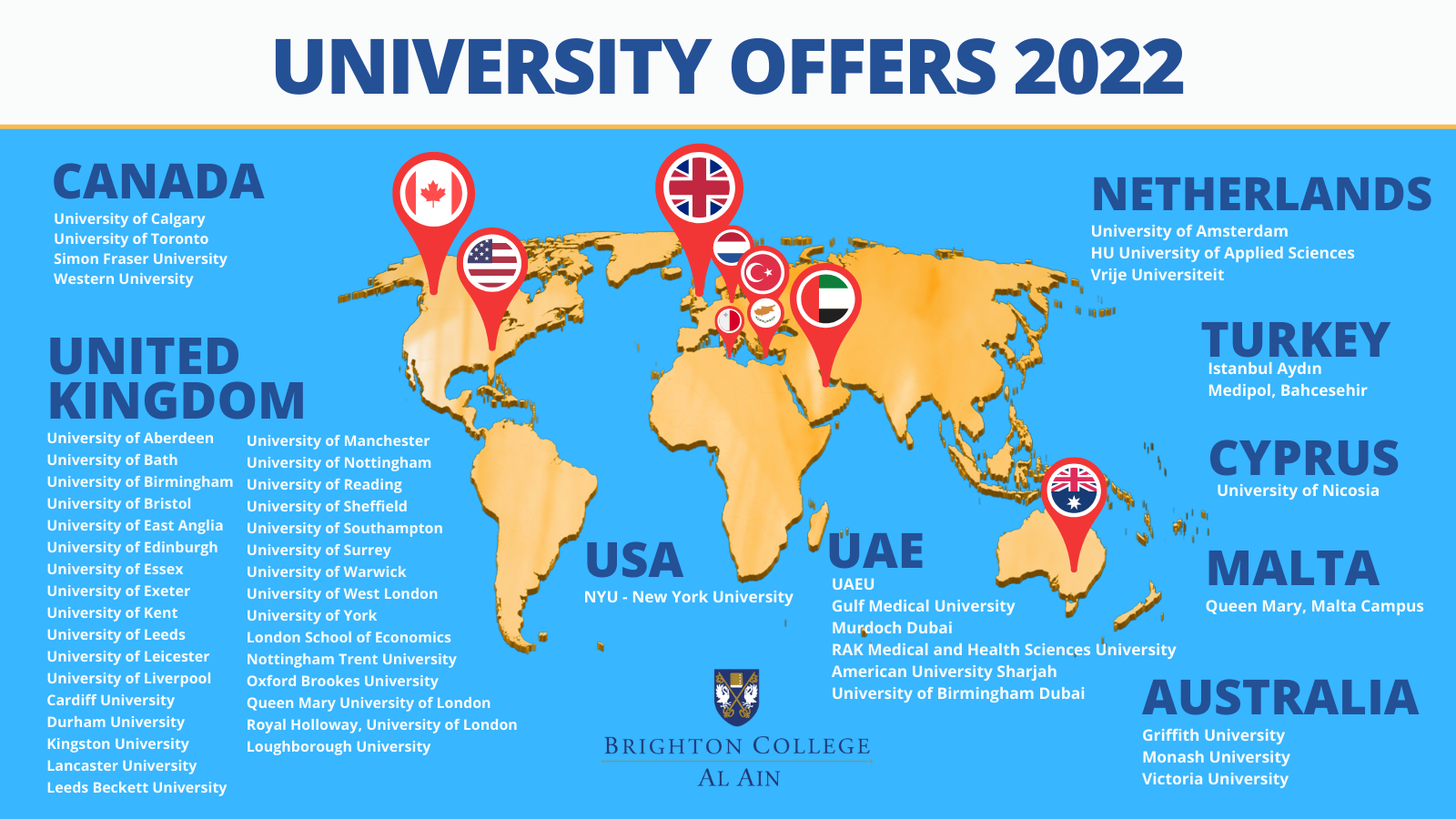 We offer all Sixth Form pupils guidance in applying to their chosen destinations. We pride ourselves on providing close and expert support throughout the UCAS application process. This enables pupils to focus on their A-levels, making sure they never find their exciting first steps towards life beyond school a burden.
Brighton College alumni attend some of the best universities in the world, including Cambridge, British Columbia, Amsterdam, Antwerp, Glasgow, Leeds, Royal Veterinary College, California Davis, and King's College London.
Each student is fully supported and encouraged on their journey to achieve their goals. Over the last 2 years Brighton College Al Ain pupils have gone on to study subjects such as Politics, Law, Psychology, Medicine, Veterinary Science, Computer Science, and many more.