At Brighton College Al Ain, our vision is to create the leading 3-18 British style school in the Gulf by guiding the children to become successful adults who are well-educated, tolerant and intellectually curious men and women who are ready to take a full, active and positive role in the life of our country and of our world. We challenge our pupils to 'BE THE BEST YOU'.
Our values are: Honesty – Respect – Creativity – Compassion – Leadership
To support and move towards this vision, we are committed to our pupils living our Code of Conduct and, through this, teaching an understanding of each of our values so that these support the pupils throughout their journey through Brighton College, and beyond in to adulthood.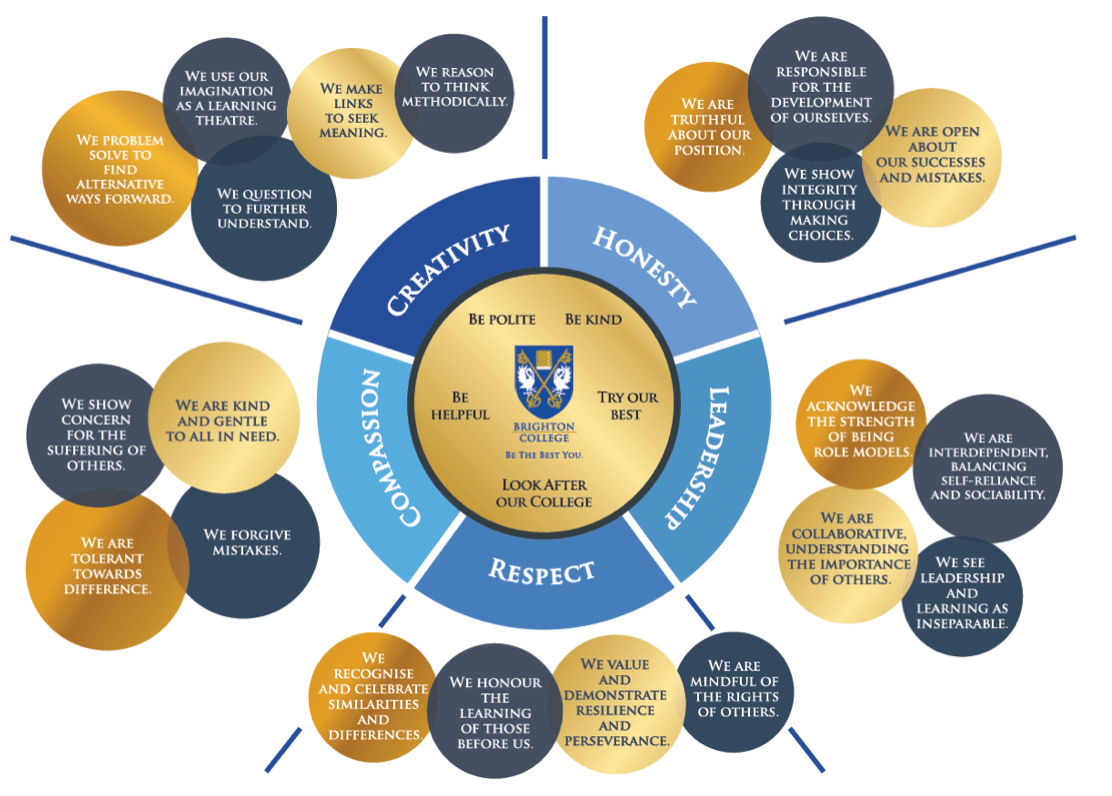 Brighton College Al Ain develops these values through a concerted effort to focus on these areas:
Appointing excellent teachers.
Supporting excellent and inspirational teaching.
Providing opportunities outside the classroom - to consolidate and to extend.
Ensuring a balanced life at school.
Setting high standards, with clear accountability.